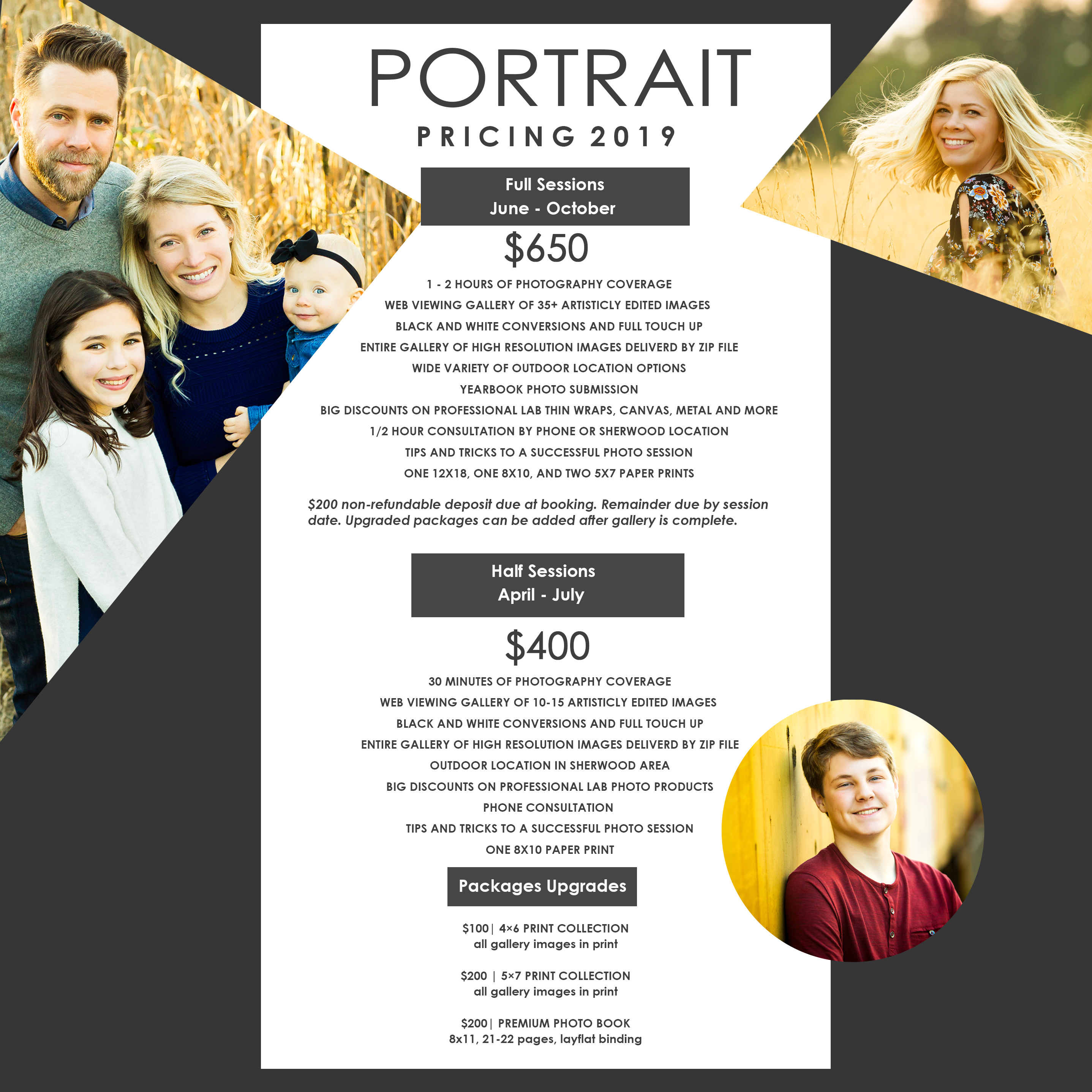 Ready to book? Check the schedule and contact Angie today!
When you schedule a session with Angie Windheim Photography you are investing in lasting memories with an experienced, creative, and professional photographer. Clients can expect a completely unique and customized portrait session.  Every image in your gallery will be carefully selected by the photographer and artistically edited to ensure complete client satisfaction. All products are printed on quality materials at professional labs.
Prices above are a sampling of current offerings. Events, small business portfolios, professional headshots, shared/split sessions for friends and siblings, and more are available. Please email with the details and a quote will be sent promptly.
Note that prices reflect locations in the Sherwood and Portland Westside and do not account for facility fees, parking, or special photo passes if needed. Those fees will be the responsibility of the client if incurred.